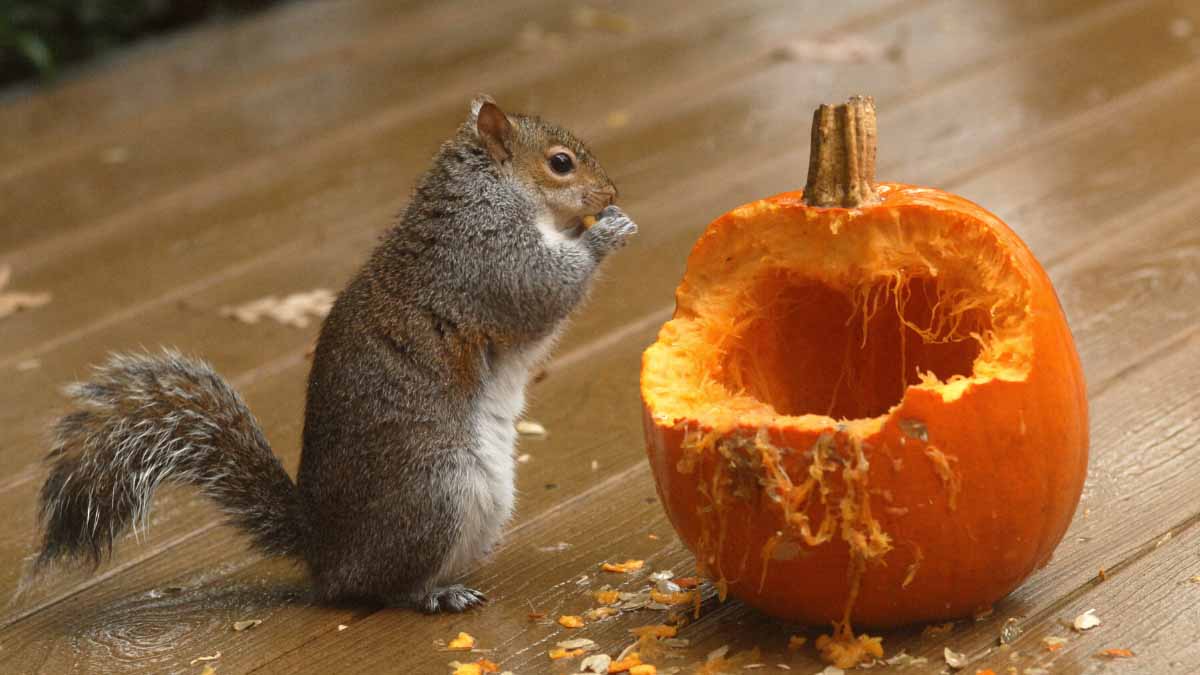 Halloween is over and it's time to put that Jack-O-Lantern that guarded your front porch to better use. Here are some great ways to reuse your holiday pumpkins! 
Awesome Compost
Turn your decaying Jack-O-Lanterns into plant-loving compost for your garden. Begin by removing all candles or battery-operated tea lights along with any other decorations attached to the pumpkin (ribbons, googly eyes, etc.). Please note, pumpkins that have been painted, coated in sealant, or covered in glitter cannot be composted. Be sure to remove all the pumpkin seeds as well. No need to start a pumpkin patch in your compost bin!
Fall Feeder
Hollow out one side of your leftover pumpkin and fill with bird seed. If you have a bunch of baby pumpkins, you can tie a bit of cord at the top and hang the small feeders from trees in your yard. The birds will LOVE them! 
Critter Treats
Do you have cows, goats, pigs? Maybe just wild birds and squirrels? All kinds of animals would be very happy to munch on your leftover pumpkins. Pumpkins are an excellent source of vitamin E, iron, magnesium, potassium, zinc and essential fatty acids. What a healthy treat!
Visit us on Pinterest for fun pumpkin ideas! 
Have a ball this Fall!
Enjoy the fall season with us at Graff 7A Ranch! Get lost in the South Texas Maize, corral a pumpkin or two, munch on crunchy kettle corn — and enjoy 20+ attractions with your family and friends.We have LIVE MUSIC, too! Come hungry and we'll cook up some of the best BBQ in Texas!