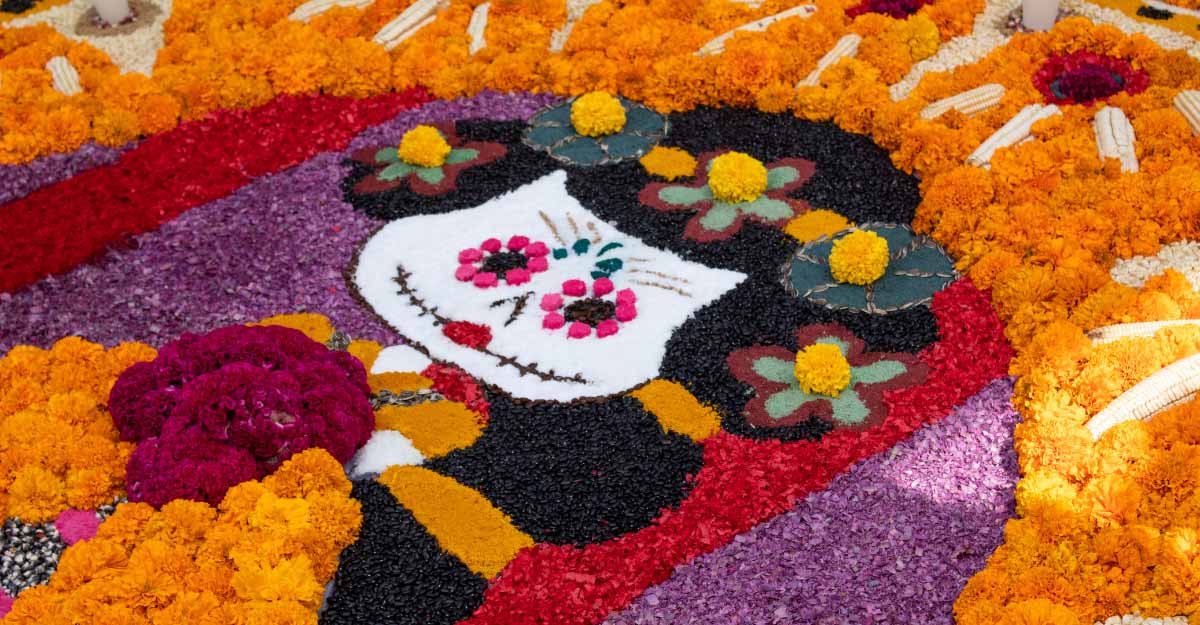 Dia de los Muertos (the Day of the Dead) is celebrated on November 1. While the holiday is seen throughout Lantin America, Dia de los Muertos is most associated with Mexico where it originated. With lively celebrations and festivities, Dia de los Muertos honors the dead. Brought to the region by Spanish conquistadores, the Latin custom is a combination of Aztec ritual and Catholicism. 
Dia de los Muertos recognizes death as a natural part of life. Because deceased loved ones would be insulted by mourning or sadness, Dia de los Muertos celebrates the lives of those who have passed with food, drink, jubilant parties, as well as activities they enjoyed in life. On Dia de los Muertos, the dead are treated as a part of the community, awakened from death temporarily to share celebrations with loved ones.Traditional symbols of Dia de los Muertos are skeletons and skulls. They show up in treats, parade attire, toys, and decor. 
Here at Graff 7A Ranch, we celebrate lost loved ones with a procession, live music, delicious food, and wonderful activities! Come on out and share in the festivities!
Have a ball this Fall!
Enjoy the fall season with us at Graff 7A Ranch! Get lost in the South Texas Maize, corral a pumpkin or tow, munch on crunchy kettle corn — and enjoy 20+ attractions with your family and friends.We have LIVE MUSIC, too! Come hungry and we'll cook up some of the best BBQ in Texas!