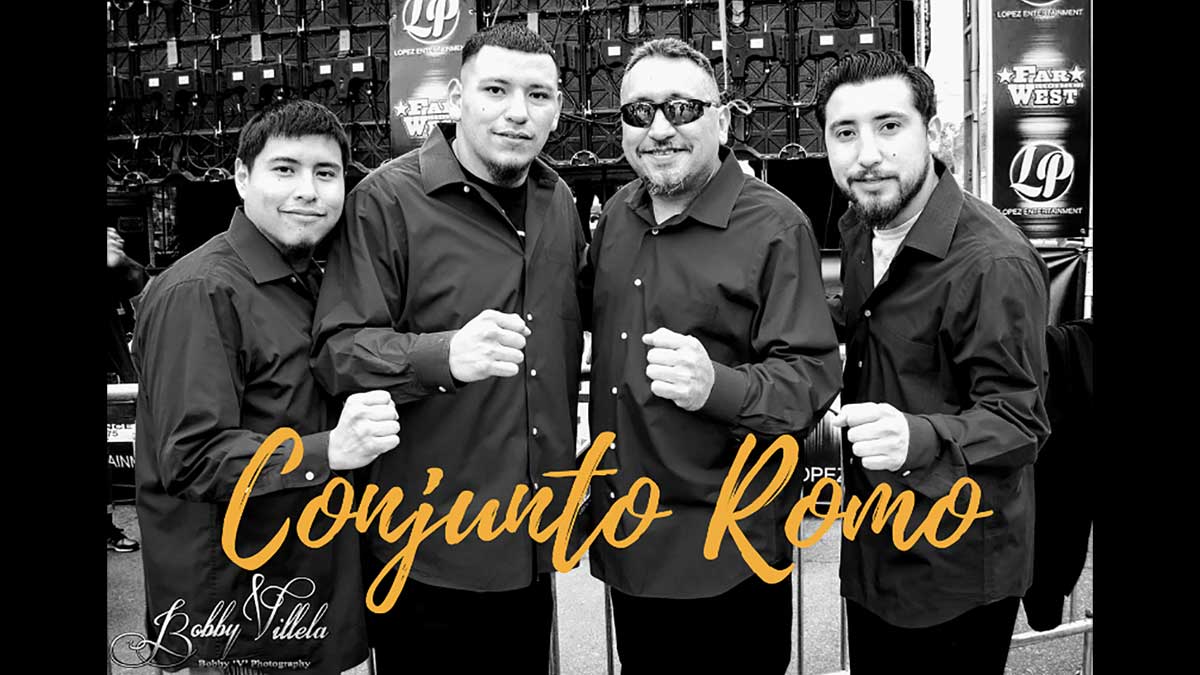 Sunday, November 1 | 1-6pm 
Facebook | On The Web | Instagram
Rising stars on the Conjunto scene, Conjunto Romo is a true family band.  Made up of father, Navor, and three of his sons, they bring a ton of talent to the stage.  They have stayed true to the traditional Conjunto sound and maintain a huge following of fans.
Throughout our Fall season, we will be hosting different bands for listening and dancing on Saturday nights from 7-10pm. Enjoy a variety of music genres including Tejano, honky-tonk, bluegrass, rock, and old-fashioned country/western tunes.
It's no HAY, folks!
You can rent the Dance Barn for your own special events.
Wanna know how? Mosey on over here and we'll show ya!