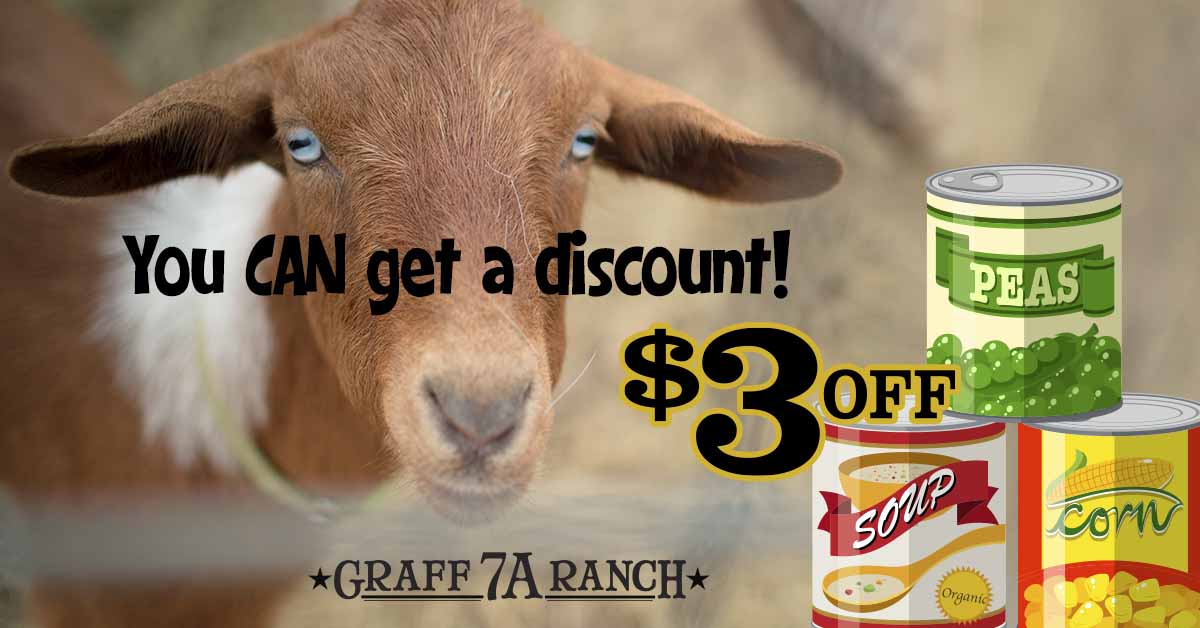 For General Admission Days during November 2018 only!
Bring 3 cans of food per person for a $3 discount on each General Admission ticket! Your food items will be donated to the Medina County Food Pantry here in Hondo.
It's a great way to celebrate Thanksgiving by sharing with those less fortunate than we may be.